What exactly is garlic ear oil? This remedy was something I learned about when I was a student at the Institute for Integrative Nutrition. One of our teachers at IIN was Dr. John Douillard who is an expert in Ayurveda and a Father to six children. Dr. Douillard talked a lot about things he does on a regular basis to keep his children well. He explained that garlic ear oil was one of the things he uses with his kids on a regular basis in the winter to avoid colds.
What is Ear Oil?
Ear oil is usually olive oil based and mixed or infused with herbs like garlic or essential oils. You may find ear oil preparations sold in health food stores like this one that have a few different varieties but it is also easy to make at home.
How to use Ear Oil
Whether your ear oil is homemade or store bought the method is the same. First, warm the oil with one of two methods. The oil can be lightly heated in a skillet or if you have the oil already made or bought, store it in a glass bottle and heat water in a small pot and sit the glass jar in the water to warm it. The oil only needs to be warm, not hot. Once the oil is warmed, using a medicine dropper slowly drop the oil into the ear canal until the ear is filled with oil. If comfortable for you or your child, use a cotton ball to plug up the ear for a few minutes. Alternatively lay down on the opposite side to let the oil absorb.
Dr Douillard says that he gives his children garlic ear oil regularly as a preventative method.  Some find that this method greatly reduces congestion because it lubricates the sinuses and makes the body produce less mucus.  Also, the garlic in the oil helps to kill the germs causing the sickness because works great as an antibiotic.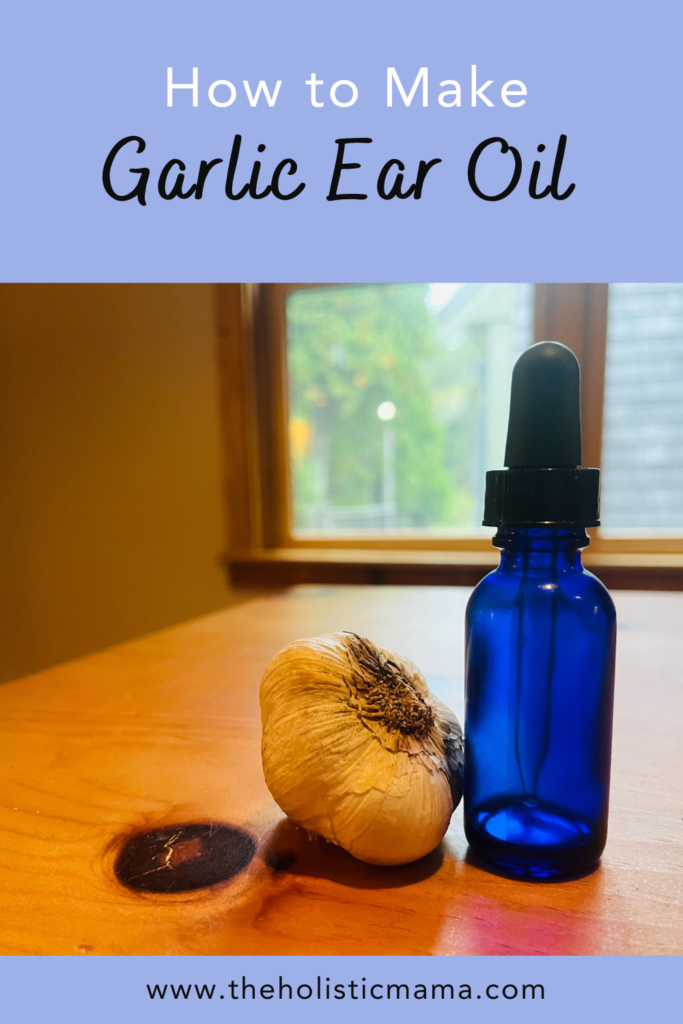 How to make Garlic Ear Oil
Warm a skillet on the stove and pour a tablespoon or two of olive oil into the skillet. Mince 1-2 cloves of garlic and place in the oil. Warm the oil for a few minutes on very low heat. Do not cook until the garlic browns, we only want to lightly infuse the oil. Strain the garlic out of the oil and store in a small glass bottle with a medicine dropper. This will last in the refrigerator for a couple of weeks.
Thank you for reading this post, don't forget to subscribe.
You might also like these posts...