Homemade sunscreen is pretty simple to make with a few key ingredients. There are many reasons we should be concerned with commercial sunscreens due to the many harmful ingredients they contain. Some people even chose not to use sunscreen at all because of the lack of healthy options. Most people still want some protection while spending time in the sun to protect from sun damage.
If you are looking for an alternative to commercial sunscreens this homemade sunscreen recipe is a great option.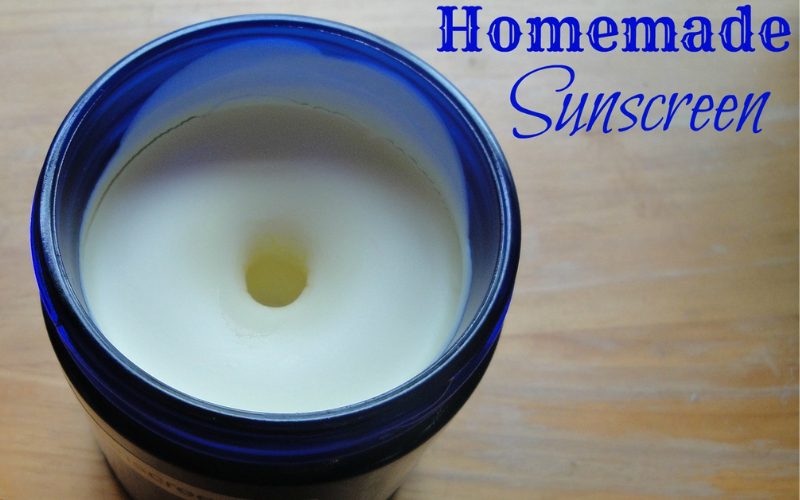 Homemade Sunscreen Recipe
In a double boiler, warm the olive oil, almond oil, and beeswax on low heat until the bees wax is melted.
Afterwards, when all of the bees wax pastilles are melted, remove the oils from the heat. Add in the zinc oxide powder, and whisk until combined. Once it is incorporated into the oils, add the vitamin e oil, rose hip seed oil, and essential oils and whisk again. Pour the mixture into a jar to store. Any small glass jar will do – even an empty jar from jam, baby food, yeast, etc. works great. Put in the refrigerator to cool for 20 minutes.
Looking for more personal care recipes? Download this pdf collection of recipes.
Thank you for reading this post, don't forget to subscribe.
You might also like these posts...