A guaranteed way to make your green salads more interesting is to find a handful of really tasty salad dressing recipes your family enjoys. This recipe uses whole oranges so it's packed with vitamins. The citrus flavor is fresh and works well with many salad toppings. If you need a sugar free dressing, leave out the honey.
Orange Vanilla Salad Dressing
Ingredients:
2 organic oranges, peeled
1 tbsp. balsamic vinegar
1 1/2 tsp vanilla extract
1/2 lemon, peeled
1/4 tsp salt
1 tbsp. honey (optional)
1 cup olive oil
Directions
Place all ingredients into a high powered blender, except the olive oil.
Process for 20 seconds.
While blending, remove the middle part of the blender top and slowly pour in the olive oil to emulsify the dressing.
Store in the refriderator,
Recipe by The Holistic Mama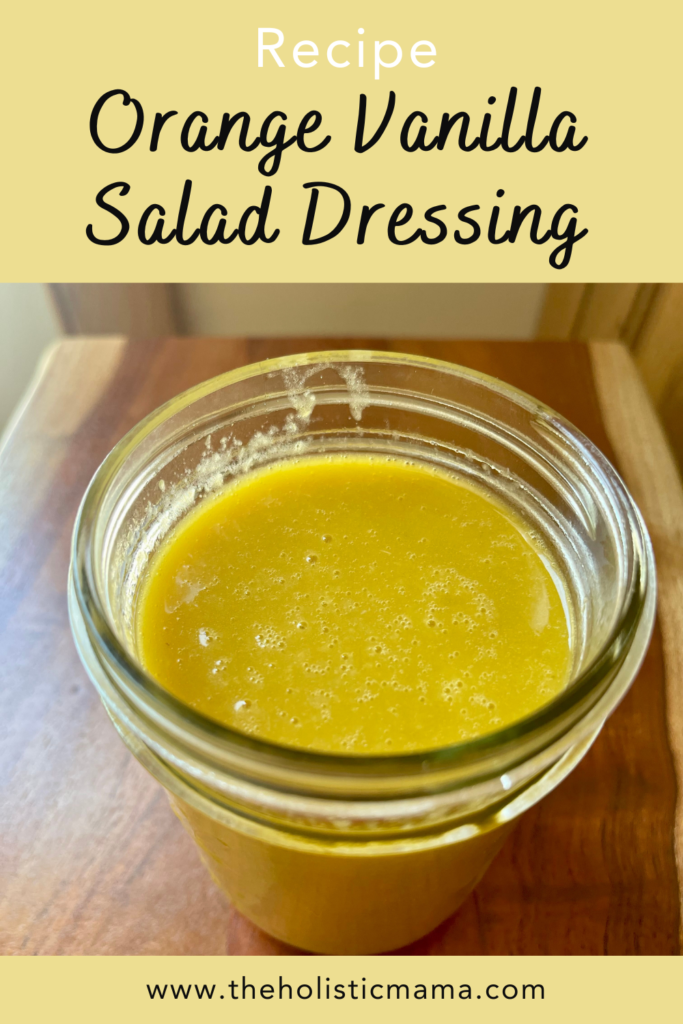 Thank you for reading this post, don't forget to subscribe.
You might also like these posts...