Looking for a gourmet mustard recipe? This one couldn't be easier. Gourmet mustard is a tasty addition to a sandwich, salad dressing or marinade but did you know it's also a super food? Add mustard to your favorite dishes as a condiemnt to take adventage of it's health benefits.
Mustard seeds contain many micronutrients. Including Phosphorous, Zinc, Iron, Magnesium, Manganese, Vitamin A, Vitamin C, Vitamin E, Vitamin K, Beta-carotene, Folic acid, Omega-3 fatty acids and more.
Mustard was used as medicine by ancient Greeks, Romans, and is still used today in traditional Chinese medicine. Chinese herbalists use mustard to treat abscesses, bronchitis, colds, rheumatism, toothaches, ulcers, and stomach disorders.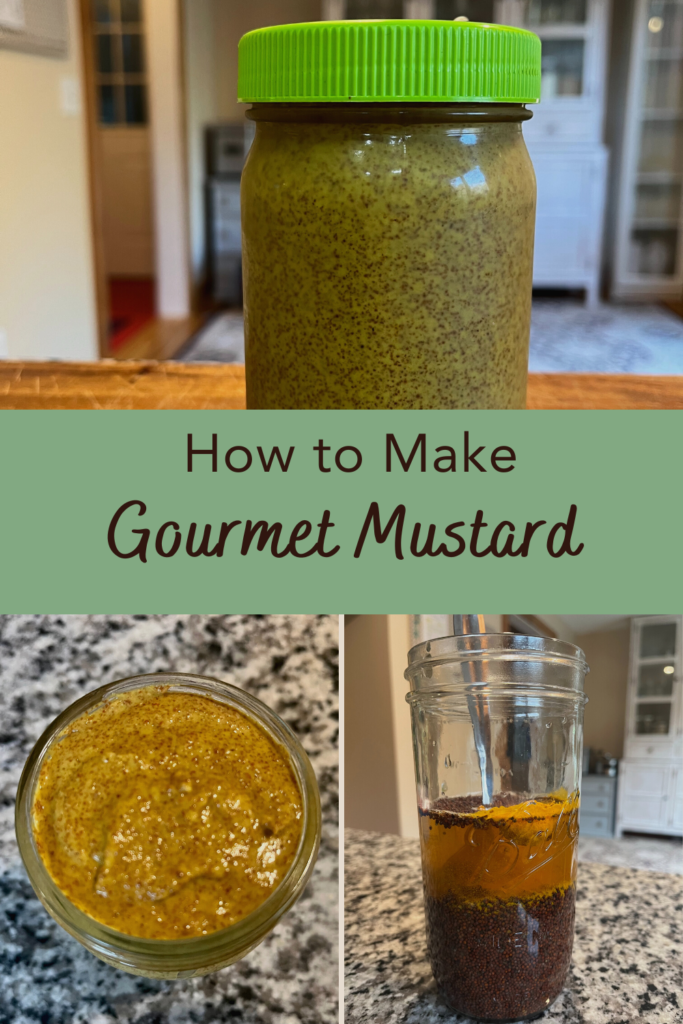 Gourmet Mustard Recipe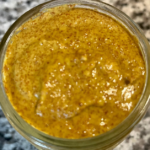 Homemade Gourmet Mustard
Print Recipe
Instructions
Place all ingredients in a glass mason jar and stir well. If using honey make sure its dissolved completely.

Cover the jar and let site for a couple of days to soften the seeds. The seeds will absorb the liquid as time goes on. If it starts to look too dry you can add a bit more water.

Once the mixture has sit for 2-3 days, it's time to process. You can use a Vitamix, food processor, or immersion blender. For a seedy mustard, blend less and for a smooth mustard, blend completely.

Store mustard in a glass jar in the refrigerator and will last at least 6 months. The longer this mustard sits, the more mellow it gets.
Ways to Incorporate Mustard in your Diet
An easy way to incorporate mustard into your diet is by adding it to homemade salad dressings and marinades.
Mix mustard with honey and yogurt for a dipping sauce (this is great with homemade chicken fingers).
Of course, use on sandwiches!
Mustard is a great condiment to use when you cook a whole ham
Thank you for reading this post, don't forget to subscribe.
You might also like these posts...